Welcome to the Preview area where you will be able to try out the rooms of the school. In addition, it is here that you will find notices of updates, promotions and other services available to all pipers.
Policy on Archived Lessons and Articles
Archived material from previous years is available for sale on CD. Please see the Classroom for pricing information. Newer subscribers may select the past lessons to complete their tuition to date whereas past subscribers may do so to complete their files and have all lessons located in one folder. It is the intent with the pricing policy to treat all subscribers fairly, regardless of when they join the site.
Instruction on SKYPE or Over the Phone

Click
As a service to pipers, the Captain offers long distance real-time lessons. By using your speaker phone, a one hour lesson can be conducted in the privacy of your home at your convenience. Please contact the Captain for rates and schedules.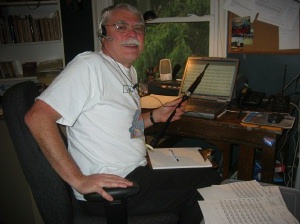 Saturday morning tele-lessons.
Schedule a lesson ...from home... from the office
at your convenience.
The Captain
Copyright © 2005 - 2015 The Captain's Corner